Visit A Dentist for Toddlers
It is important for children to visit the dentist early on to make sure their baby teeth grow in healthy and cavity free.  Toddlers, from the ages of 1 to 3, are in the initial stages of tooth development, and having the proper information and check-ups is the best way to keep their growing teeth properly taken care of.  Below are a few reasons why a toddler needs to visit the dentist and why a specialized dentist for toddlers is important.  If you have an other questions or would like to schedule an appointment, contact us today!
Age 1, First Visit
A child should make their first visit to a pediatric dentist when they turn 1.  Even if a child only has a few baby teeth at this age, cavities can still form.  Also, a dentist can provide information at this point about how to take care of a child's teeth as they begin to grow in.
Unique Issues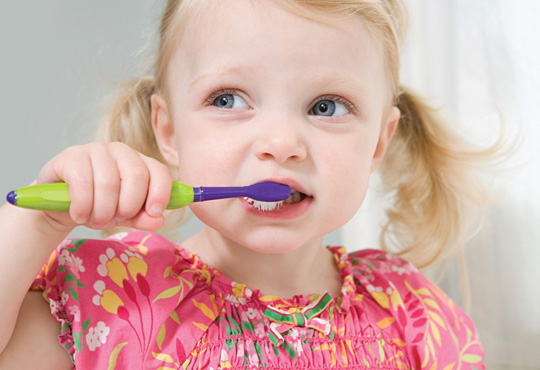 There are a number of unique dental issues that occur in a child between the ages of one to three.  Some of these include teething and early baby teeth development.  As a result of these age specific problems, a dentist with the proper experience in these areas should be used.  A regular dentist may not have as much knowledge about the early stages of a child's teeth development as a pediatric dentist does.
Specialized Training
When bringing your toddler to a pediatric dentist, you can be sure that they will be in the best hands possible.  Pediatric dentists have not only completed dental school, but have continued to specialize further in the area of pediatric dental care.  In total, they have two extra years of schooling specifically in the area of children's teeth development.  A pediatric dentist knows exactly how to take care of your toddler's teeth.
Friendly Office
A great benefit of taking your toddler to a pediatric dental office like ours is the friendly environment.  We aim to make sure that your toddler is comfortable and happy with their first few visits to the dentist so that they are not afraid in the future.  Our staff is not only well trained, but also friendly and we want you and your child to both enjoy coming to our office!
A toddler needs to be making visits to the dentist, and a regular dentist does not always have the proper training.  Stop by our office to see why Dr. Payam is the best pediatric dentist to take care of your toddler! Schedule an appointment today!